Just a little About Us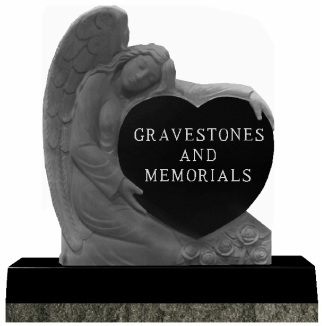 Gravestones and Memorials a Veteran Owned business, created By Carlito Fustino when he realized how expensive memorials were and wanted to find a way to save families money in their hard times. He started out creating free memorials for family members out of concrete and other families who couldn't affordable memorials.


One day Carlito received that flash of inspiration from the Divine to start an affordable memorial business for all. This was the day that Carlito decided to turn that flash of Divine thought into a physical reality.

Gravestones and Memorials has been in the business for years. We are dedicated to providing our customer with customer service first and ensuring they are getting the product that they want and their Loved One deserves. We work with some of the best master craftsmen in the business who realize that each memorial is special and takes their time on each one, making sure that it's made specially for the next family.

We enjoy our work and we like to help families through this tough time as much as we can. When you order a memorial from us best believe you are getting a quality memorial, engraved by some of the top trained memorial engravers in the business.
If there's a memorial that's not on our website, let us know and we can get it. When we do, you will not only have the memorial you want, but the highest quality when it comes to engraving and etching as well.
---
---
Important Order Information
Note: By Purchasing a memorial from Gravestones and Memorials you are agreeing to the below order information and you are acknowledging that you understand that no refunds can be made once your memorial order has been put into production status.
Order Changes
If there are any changes that need to be made to an order, please notify us immediately. As we are processing your orders quickly, time is of the essences to communicate to Gravestones and Memorials that a change needs to be made.
Order Cancellations
Canceling custom orders is not an option once production has started and no refunds.
If you cancel an order that is not a custom order and the stencil has already been cut, there will be a charge of 50% of the sandblast cos.